Services
Yoga Your Way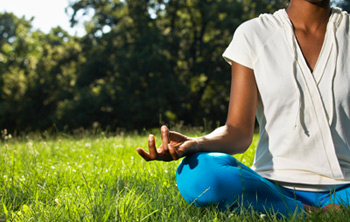 Let us create a yoga practice that you will enjoy and maintain. Our instructors are trained in various forms of yoga including Hatha, Restorative and Kundalini. Senior, Prenatal and Children's classes are available. So whether you want to increase your strength and flexibility, reduce stress, alleviate depression or simply relax and sleep better, we will help you begin a practice that will change your life!
Yoga Therapy
Yoga Therapy is a marriage between eastern and western healing techniques. It combines the classical application of yoga with clinical and complimentary medicine. It is used to treat physical, psychological and emotional conditions. It is excellent for recovering from chronic and acute injuries as well as emotional trauma and depression.
Personalized Fitness
Is losing weight too hard alone? Do you need extra motivation to get healthy? Allow us to devise an exercise program specifically tailored to fit your needs. We integrate various fitness styles including Pilates, Resistance training and Cardiovascular Drills.
Reiki
Reiki is a simple, natural and safe method of spiritual healing and self-improvement that everyone can use. It has been effective in helping virtually every known illness and malady and always creates a beneficial effect. It also works in conjunction with all other medical or therapeutic techniques to relieve side effects and promote recovery. Reiki treats the whole person including body, emotions, mind and spirit creating many beneficial effects that include relaxation and feelings of peace, security and well-being.
Skype Classes
Experience a private class or consultation with Niambi from the comfort of your home, office or wherever you are in the world! Skype classes are a convenient way for you to enjoy your personalized one on one class or consultation from your computer.
Spa To Go
Receive spa quality services in the comfort of your home or office.
Massage: Swedish, Deep Tissue, Shiatsu, Reflexology or Combination
Spa Facials: Detoxifying, Anti-aging and Nourishing
Spa Manicure
Spa Pedicure
Contact Niambi at 323.902.7508 or info@integratedwellnessconcepts.com for pricing information.